Drinking water, in addition to being essential, is extremely necessary if we decide to start out on an ocean crossing, set off on an adventure or dare to take part in a top regatta. Hauling endless jugs of water on board isn't an option if you're going to be on the boat for at least 15 days. This is why it is important to look at other options, including purchasing a watermaker.
For a boat between 10 and 15 m long, the Splash-25 watermaker is undoubtedly a great option. Catalan skipper Dídac Costa, who is currently doing the Vendée Globe regatta, has a Splash-25 watermaker on board his boat the One Planet One Ocean. One hundred days at sea is loads of time to take advantage of a watermaker, as Dídac does, using it not only for drinking and personal hygiene, but also to prepare the freeze-dried food he eats on board.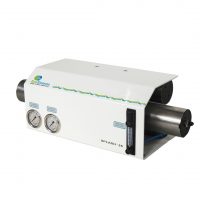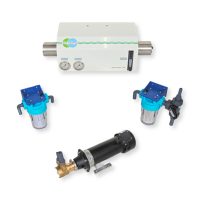 Want to learn more?
Have a look at the main advantages:
Interested in a Splash-25 watermaker?
Don't hesitate to contact us to learn more about its features. For more information, download the specs and user manual for the Splash-25.
Do you need more information? Contact us
[contact-form-7 404 "Not Found"]