Swim The Big Blue is the name one of the biggest challenges anyone has ever set out to tackle. Ben Hooper, a 36-year-old British athlete, set off from Dakar on 13th November on his personal challenge to swim across the Atlantic Ocean. Hooper will have to travel 2,000 miles (3,218 km) to complete this challenge, which is one of the most difficult in the world.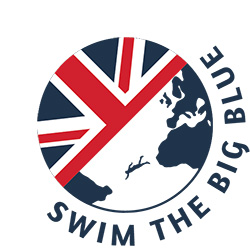 Eco-Sistems, which is particularly sensitive to this sort of charity sports initiatives, is sponsoring the swimmer on his journey across the Atlantic Ocean. The company has provided the team with two Splash-25 watermakers, the lightest and most durable in its line for boats. These devices will give Ben and his team the drinking water they need over the four months they expect it will take to reach Natal (Brazil).
In addition to recognition, with this feat Hooper is also seeking to raising funds for four children's charities in his county (Help 4 Henry, Maggie's, SOS Children's Villages and County Community Projects), which makes this expedition the first charity attempt at the Guinness world record. If he completes his journey, he will be the first person to swim non-stop across the Atlantic Ocean. During this adventure, Hooper will have to face a slew of challenges including massive waves, poisonous jellyfish, sharks and electrical storms.
Want to follow the challenge with us? Follow Ben Hooper's adventure on our blog or Facebook, or on the Swim The Big Blue official channels (web, Twitter and Facebook).