It isn't every day you get the opportunity to meet a competitor in the Vendée Globe regatta! Come by the Eco-Sistems Watermakers booth at the 55th Barcelona Boat Fair on 13 October from 1:00 to 2:00 pm and meet Dídac Costa, the only Spanish competitor in the upcoming round-the-world regatta that kicks off on 6 November.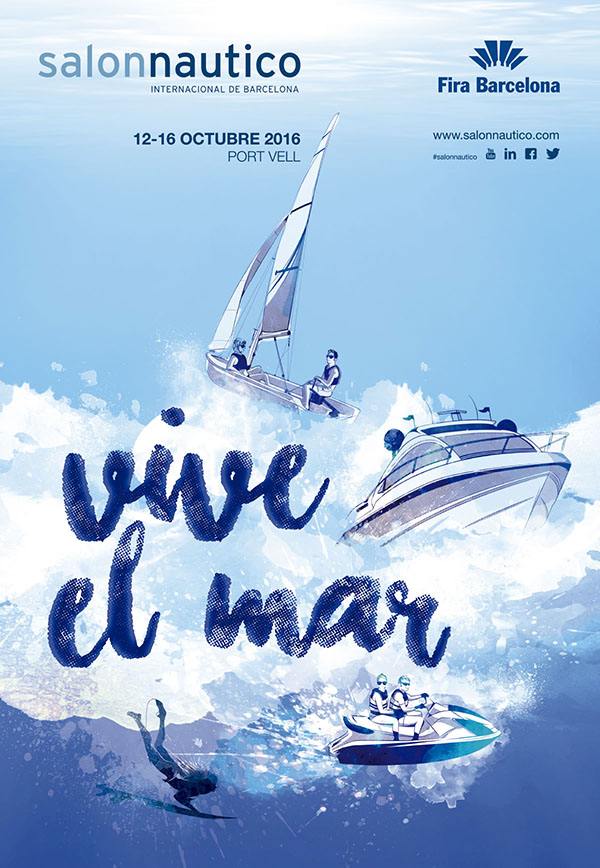 You'll find us at booth C-366 at Moll de la Fusta, where we'll have 24 Splash-25 watermakers signed by Dídac at a special price of just €3,295. Plus, 10% of the sale price of every watermaker we sell at the fair will go to sponsor the spectacular solo round-the-world regatta (without stops or help) of the Catalan competitor aboard the IMOCA Open 60 "One Planet One Ocean". This is the 55th edition of the Barcelona Boat Show (from 12 to 16 October), featuring a fascinating combination of innovation and tradition. For five days, visitors will get a chance to enjoy the exhibition area and innovative sessions for entrepreneurs, as well as the "Traditional Sailing" area, which focuses on disseminating maritime culture and heritage.
The fair organisers expect to receive "more than 260 exhibitors, 670 vessels and hundreds of products and services from the sports and recreational boating sector." Without a doubt, this latest edition of the event, which is the leader in the Spanish sector, is looking very promising.
We look forward to seeing you there!