Damien and Anaïs are sailing around the world with Eco-Sistems!
The young french couple went around the world and took over the entire installation of the boat!
Water needs are important, as a result the couple needed a viable solution for this crossing and selected the Eco-Sistems solution.
They talk about our system in their BLOG, do not hesitate to follow their adventure or get in touch with them to get more information.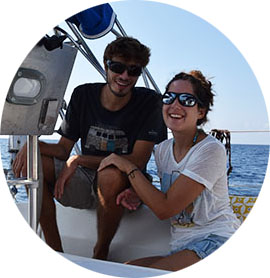 "Our water maker is SPLASH-25 from Eco-Sistems. We choose it because it works in 12V, which does not require us to invest in an electric generator. It produces approximately 25 liters of fresh water per hour for about 13 Ah (Ampere-Hour). "