Rain, sun, cold or rough seas. Those of us who like sailing love it any way, any time of year. Out at sea we're like a fish in water. Quite literally. But why do we love sailing so much? What makes us yearn for the sea over dry land?
We haven't invented anything. People have been sailing for thousands of years and we are carrying on that fantastic tradition today. According to history, the Egyptians were the first to build boats and take to the sea. The first boats on record had only one mast, a rectangular sail and one or two oars aft to act as a rudder.
Who hasn't felt that sensation of pride and satisfaction when sailing a boat? Some even don a captain's hat. Each step and decision taken on board, how to adjust the sails, check the Splash-25 watermaker or handle a squall, gives a great feeling of control that we all love, don't we?
A skipper is always good company; there's no doubt you'll have quite an adventure and you'll never get bored. Is there anything better than sailing into the sunset while sharing stories (and beer) with your friends? Sailors are known for being sociable, fun and always ready to lend a hand. And in most cases, it's true!
4. To escape stress and have some alone time
Even though skippers and sailors are very sociable, they also enjoy their solitude. Sailing can be a very peaceful activity, which can help disconnect from the rest of the world. Every time we go out to sea we leave our problems and worries on dry land. Sailing is the best stress reliever in the world!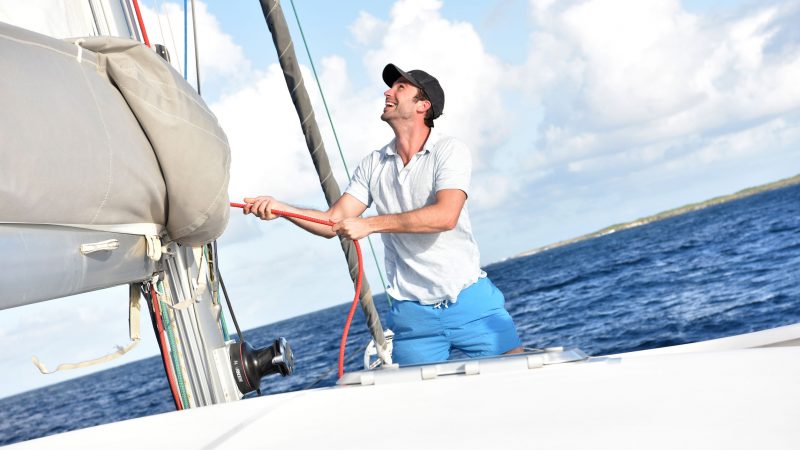 5. To discover magical places
Sailing means discovering and every day we don't go out to sea we're missing an opportunity to visit new places and make new friends. There are millions of fantastic destinations… the list is endless!
6. To have new adventures
Sailing means that no two days or adventures are the same. Whether a daytrip or a few weeks at sea, anything is possible. Get your boat in ship shape, check your watermaker and find a good group of sailors to share in your adventure. When do we set off?