In recent years, watermakers have become an essential part of most boats. Access to potable water is indispensable if you are embarking on a 15-day voyage or in a proper regatta, like the Vendée Globe. The most comfortable, lightweight and space-efficient way to accomplish this is to count on a good water desalination system. Have you thought about travelling around the world with 25 bottles of water on board?
The marine watermakers from Eco-Sistems are the simplest, fastest, and smallest-size option to purify saltwater. Compact and energy efficient, Eco-Sistems watermakers are easy to install and maintain. In addition, because they are made with resistant materials, wear and tear will be reduced, lowering their environmental impact.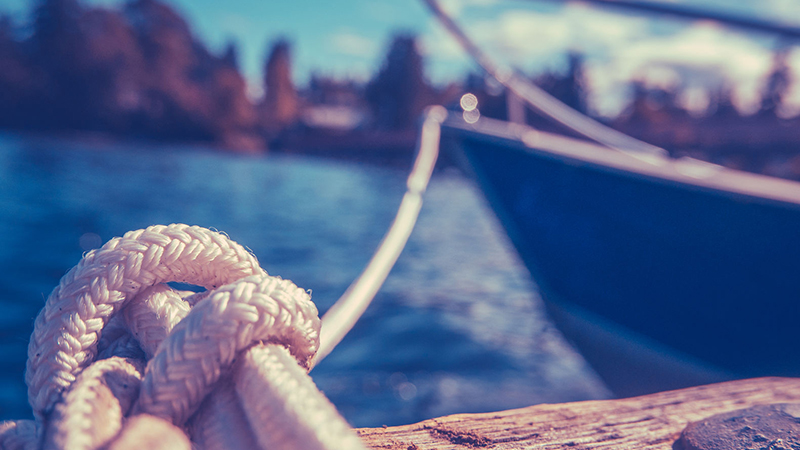 After installing the watermaker on the boat, the next step will be to think about what having a system with these characteristics on board will require. All watermakers require basic maintenance due to contact with various bacteria and other organisms, corrosion from seawater, wear and tear on components, etc. Like any equipment, to avoid future breakdowns or problems, it is important to know which precautions to follow, as many problems that come up with this type of system are due to poor maintenance. This could imply the replacement of a piece, deep cleaning of parts or verification that everything is functioning correctly. Nevertheless, it will not be an arduous task and it will not take much time if you follow the maintenance times indicated by the brand.
But what is the key to good maintenance?
For a marine watermaker, there is a series of simple measures to follow. By following these 6 tips, you will just have to worry about navigating:
1. Check the filters regularly:
It is a simple operation which should not take much time and is important for detecting any problem in time. What should you focus on? When checking a filter, you must keep its exterior appearance in mind. A dirty filter causes increasingly large losses of charge, causing the pumps to not receive sufficient power to make all the necessary water pass through the filter.
2. Use high-quality filters
Not just any filter will do when the operation of our watermaker is at stake. The poor quality of a filter can be very costly, even causing you to make an unexpected stop at the nearest port. Filters are the parts responsible for protecting the pumps and membranes from solids that could irreversibly damage both parts. They are considered sacrificial elements, they are not usually cleaned because of their low cost, and are directly replaced. Discard completely filters that are not specially-designed for watermakers, like those for pools or spas.
3. Check for possible water leaks
Paying attention to this could avoid larger problems in the future. It is important that, during the production of water, you make sure that water is not escaping from places that it should not.
All watermakers have a salinity meter which indicates if the water's level of salinity is adequate and, therefore, that only the filtered clean water ends up in the fresh water tank. How does it look? In the most advanced Eco-Sistems models (the Efficient line), it is found installed in a conductivity cell which controls the salinity of the water produced at all times.
5. Test the watermaker again after any maintenance task
Whenever you carry out any maintenance, remember to start the watermaker again to make sure that the system functions without problems. It is always better to do it in the water to make sure that it functions in its "natural habitat".
6. Clean the membranes after each use
To adequately conserve the membranes and make sure that they have a useful lifespan of several years, you must take them out of the saltwater system after each use of the watermaker. The manual Eco-Sistems models include a valve through which it is possible to carry out the renewal of seawater with fresh water with one simple action. In the case of the automatic models, they include automatic cleaning of the membranes through automated electrovalves. In addition, whenever the watermaker is left off during a certain amount of time, it is recommended to use a conservation product which will stop biological growth within the membranes.
If you still have a problem with your watermaker after following these advices, it is best to count on the support of a reliable company recognised in the sector who can offer you the tranquillity of knowing that qualified personnel are waiting to resolve any incident or breakdown that you have with your watermaker.