Drinking water, on top of being vital, is essential to any adventure aboard a sailboat, whether in a regatta or on a long journey.
Stocking the boat with innumerable jugs of water isn't an option if you will be on the boat for at least 2 months. This is why it is important to look at other options, including a watermaker.
The most flexible one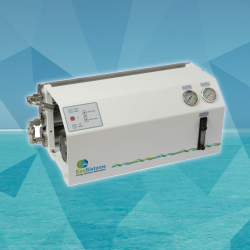 The Water-pro model is a flexible, innovative series of boat watermakers that can make between 60 and 90 litres of drinking water per hour and features solutions that can be adapted to any installation. With very moderate power use, the Water-pro watermaker features an eighth-generation high-pressure hydraulic pump with an energy-recovery system. Water-pro is the best option for vessels more than 12 metres long that need more drinking water. Silent and vibration-free, the Water-pro watermaker also has an optional remote control panel.
Are you a skipper? Would you like to know more about the advantages of the Water-pro watermaker? Don't hesitate to contact us for all the information.