Just over a month ago, English swimmer Ben Hooper took to the sea aiming to achieve his goal, for himself and for charity, of swimming across the Atlantic. After 33 days at sea and only 140 kilometres into the challenge, Ben and his Swim The Big Blue team have decided to bring this adventure to an end.
After setting off on 13 November, Ben Hooper has had to face numerous challenges. The weather, the sea and its marine inhabitants have not made it easy for him to achieve this goal that was already quite complicated. 3,218 kilometres separated Ben from Natal (Brazil), the end goal, but his journey was interrupted after only 140 kilometres.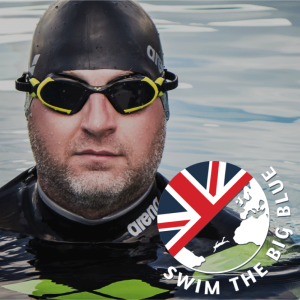 Jellyfish stings, storms with huge waves and encounters with sharks endangered his attempt to cross the Atlantic several times. But it wasn't until early December when the problems he experienced every day in the sea got really serious. On 4 December, Ben was stung by a Portuguese man-o'-war, a colonial organism that looks like a jellyfish, which put his life in grave danger. After being partially paralysed for several days, in extreme pain and coming in and out of consciousness, Ben was able to swim again but with serious side effects.
.The final blow to his adventure came last week, after five days of storms caused irreparable damage to his support vessel. For his safety and that of the whole team, the Swim the Big Blue team decided to take the shortest route to Natal and postpone the adventure until further notice.
Although the Swim the Big Blue team encountered many challenges in 33 days, none of them had to do with access to drinking water. Eco-Sistems gave the team a Splash-25 watermaker, compact and light, which has been providing them with water without fail since they set off from Senegal. For regattas or long-distance open sea journeys, like the Swim the Big Blue challenge, drinking water is essential, not only to drink also to prepare freeze-dried foods.